5 Great Yaoi Webtoon Suggestions
For those looking for Yaoi recommendations, here are 5 Great Yaoi webtoon manga Recommendations! (These yaoi are +18, some of them may contain violence, horror, tragedy and omegavarse)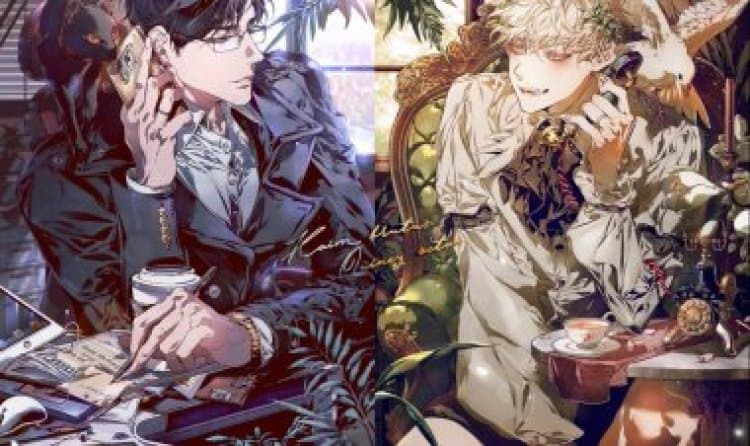 Bu sefer size en çok sevdiğim ve yaoileri sıraları kendi cümlelerimle alıştırmak. Eğer sizin beğenirsiniz. Eğer siz benim gibi ağır yaoici olmanız durumundamı tahmin edersinizdur ama ben yine de düşünmedikleriniz olabilir mi belki okumak için varsınız...
1-) Killing Stalking
Killing Stalking is my first yaoi, so what do I know, it's different for me. I hadn't quite recovered my psychology after I finished it. You will come to your subject; Yoonbum falls in love with our main character, Sangwoo shopping. Yoonbu learns the password of a window stalker house and or so he thinks.
Yoonbum comes here Sangwoo's private sounds from the basement and goes down to the basement. From a search of Yoonbum's whereabouts where the girl was his daughter, it had been too late for him by now. Yoonbum, escaping from fear and shock, breaks Sang's nails and chains littlewoo.
Yoonbum has to live in the same house with Sangwoo for days. After days of torture, Yoonbum can't take it anymore and decides to kill Sangwoo. Poisoning him with Sangwoo's lunch fare poison won't help (idiot). From all this, a small example will be taken of Sangwoo in the police and he will finish everything inside the house at the last.
2-) Painter of the Night
This yaoi is very special for me because I waited officially counting days for this webtoon to come out. Although I waited for the episodes to come out after the release. Anyway, let's get to the point; Nakyum is a very talented painter and earns money by selling his paintings.
Seungho comes from a powerful and noble family, but he has a very bad reputation. Publicly, everyone knew Seungho for "sodomy" with the sons of wealthy families. When Seungho discovers the paintings of the young artist Nakyum, he can no longer live without them.
Although Nakyum has repeatedly stated that he no longer draws such pictures, Seungho never listens to him and even threatens his teacher...
(Currently, the 2nd season of the webtoon is being broadcast and 12 episodes have been translated.) (*27.10.2020*)
3-) BJ Alex
BJ Alex was a webtoon that pissed me off at first because Jiwoon tried to use Dongyn by ignoring his feelings. But then it got better, thank goodness, or it was like I could break anything in my hand because of my anger. Anyway, here is our topic: Jiwoon is a college student who has +18 posts on the Internet.
Dongyun is a student at the same university who watches Jiwoon's broadcasts. Dongyun somehow finds out that Jiwoon is BJAlex and their awkward relationship with Jiwoon begins...
4-) Love in an İllüsion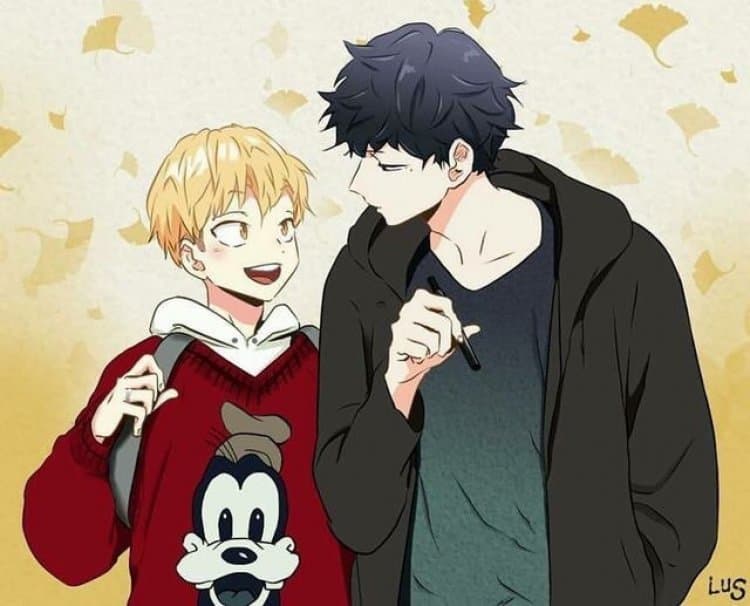 This webtoon was too cute. If you want to have something soft like that, but at the same time have +18, it's just for you. But let me warn you from the beginning because this webtoon is omegavarse, so if you don't like it, don't read it. Dojin is a dominant alpha, while Hyesung is a passive omega who thinks he is alpha. One day, Dojin is invited to a party and one of the waiters at the party is Hyesung. While Hyesung is doing his job, an alpha bothers him, and Hyesung gets angry and leaves.
When he goes to the bathroom to change, he encounters Dojin. Impressed by Dojin's dominant pheromone, Hyesung enters anger for the first time in her life. Dojin thinks it's his fault that Hyesung is in this situation and wants to buy him medicine for anger at the pharmacy, but he doesn't know where Hyesung lives, so he brings it to his own house.
Hyesung is a passive omega, so not all drugs work on her. As Hyesung's anger grows, Dojin takes care of things differently, as the drugs don't work. Every time Dojin sleeps with Hyesung, he is strangely inspired. Dojin starts keeping Hyesung by her side and soon Hyesung gets pregnant.
Due to responsibilities and obligations, they try to get along well with each other and strangely begin to fall in love with each other.
5-) Royal Servant
I enjoyed reading this webtoon. I don't have that kind of slave fantasies, but it was nice because he later accepted her as his girlfriend. Anyway, the subject; Kyon is a normal person, but he needed to earn money. So she decided to become the servant of a wealthy aristocrat (people who are not normal people but with various mystical powers).
The house she is the servant of is very troubled because the family is completely transformed into Zero (aristocrats have power sources called core, when these are broken, aristocrats turn into unconscious monsters, namely Zeros) and is killed. Except for one person, Lucaon. Just as Lucaon was about to transform into Zero, he was rescued by another aristocrat named Ryan. And he began to live in a constantly pessimistic state.
Here comes our little Kyon to be the sun in Lucaon. It came, but things got very confusing...