21 Yaoi Webtoon Suggestions Every Fujoshi Should Read! (Part 2)
Don't Call Yourself Fujoshi If You Haven't Read These Yaoi! Here are 21 Yaoi webtoon suggestions! Maybe there are some you haven't read..?
Hi... Wouldn't it be okay if there was no second part..? No, it's taboo. For some reason, I think this episode is better than the previous one. Those who have not read my previous suggestions can reach it from my profile. So let me sit quietly and discover these beauties as soon as possible...
---
1-) Under The Geen Light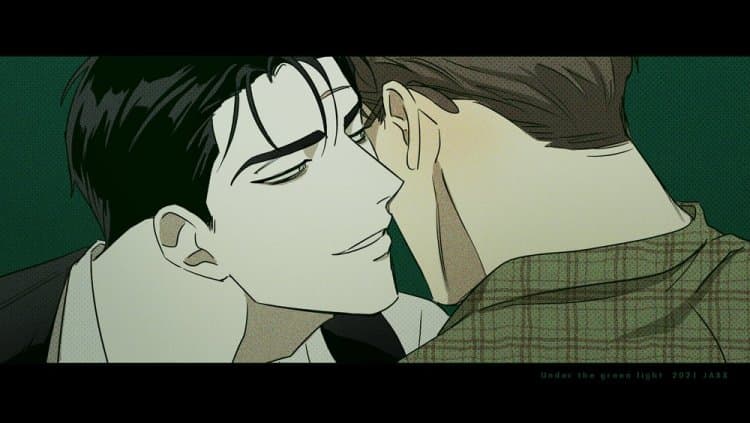 I first met this webtoon when I watched the promo video. Before that, I had no idea that such a masterpiece would ever exist. "The video caught my attention, I clicked on the video, the video started playing, I watched it calmly (I realized it was Korean dubbed), I tried to think calmly, the video ended and I started running around the house shouting..." I experienced exactly these. And of course, seeing this, I immediately went to the site to read it. But of course, there wasn't even a chapter yet :') Anyway, the reason I wrote this was that it affected me a lot, it bothers me because it is a current series, but of course, I will wait. Because I have no other choice. Let me talk about the subject a little bit (I seem to hear you say trouble)
Subject: Actually, I don't know the subject exactly because I like to collect chapters and read collectively, but I think I can explain as much as I read and watch.
Matthew Rayner, a sculpture student, meets Jin Cheongwoo at the cafe where he works part-time. Matthew is a very successful student as he reflects his emotions and feelings in the works he works on. (I'm sorry I don't know exactly what Jin did. But I guess it's either a mafia leader or a company executive. Of course, it can be both :D) Matthew is so impressed with Jin's body and offers him to be his model. And Jin with terms accepts royalty... (good luck, my rose)
---
2-) When The Yakuza İs İn Love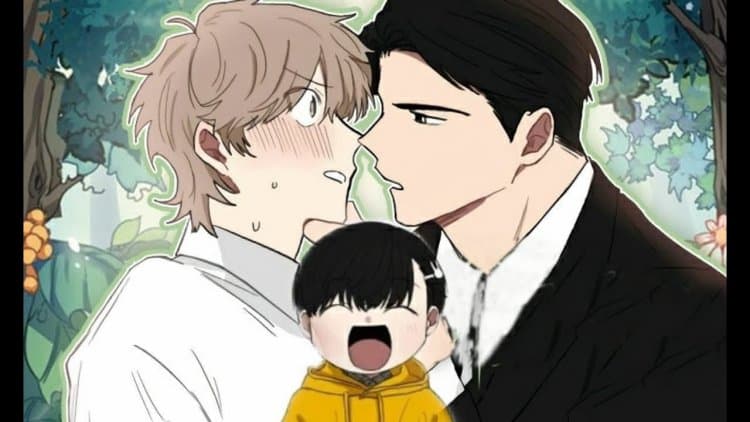 This is such a sweet series. Subject; (close your eyes as you read this and imagine yourself in this situation) You are in another country, you lost all your money, your passport, and your belongings because of some bastard, you are walking down the street thinking about all that happened, then a kid comes and calls you mom and cries in your lap, but this kid is alone not, they have big brothers, the type with black suits and black glasses... Those big brothers take you somewhere because the kid doesn't let you go... To a nice place...
---
3-) Even İf You Don't Love Me
This webtoon reminds me a bit of cliche Korean dramas, but whatever. Read even for the beauty of the characters. Theme; Jiwook has to learn to make do with what he has in a poor family. In his own right, he is accepted into a private high school, which usually accepts children from wealthy and wealthy families. He has to drop out of school for a year and take a part-time job. When he returns to school, he continues where he left off with a class one year younger than him. Jiwook, who wants to graduate quietly and calmly, somehow catches Seungeon's attention. Although there is quite a difference between them in terms of status and personality, Jiwook slowly begins to fall in love with Seungeon, but everything in life does not go as planned... Isn't it..?
---
4-) On Or Off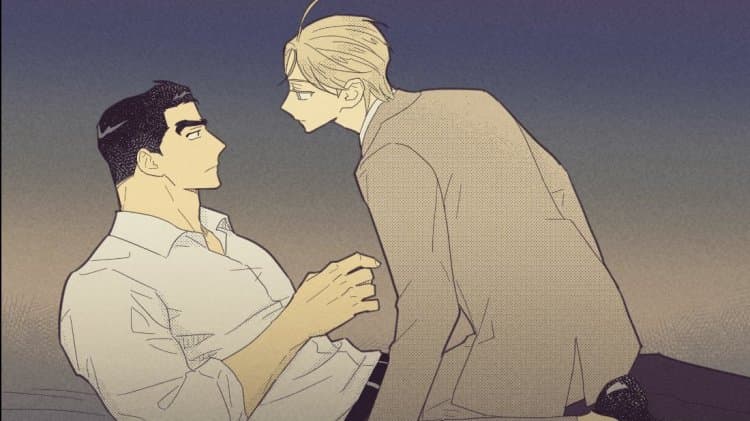 Uff, we came to our eagle eyebrows. I don't like this series very much, but it is one of my favorites in terms of smut. Theme; Yiyoung joins a team at the suggestion of a college friend. The team includes the most talented people in the school, but at the same time, each of them has social problems. Yiyoung, who is responsible for promoting her team's game to companies, messes everything up during the presentation. Trying every way possible for the efforts of his team, Yiyoung coincidentally (not so coincidence :D) encounters Daehyung, the president of the company he couldn't make his presentation at a bar. He says he will agree to anything to get the game accepted and spends a night with the president. After all, will the game be accepted and they will be able to become partners in the company..?
---
5-) Chess Pieces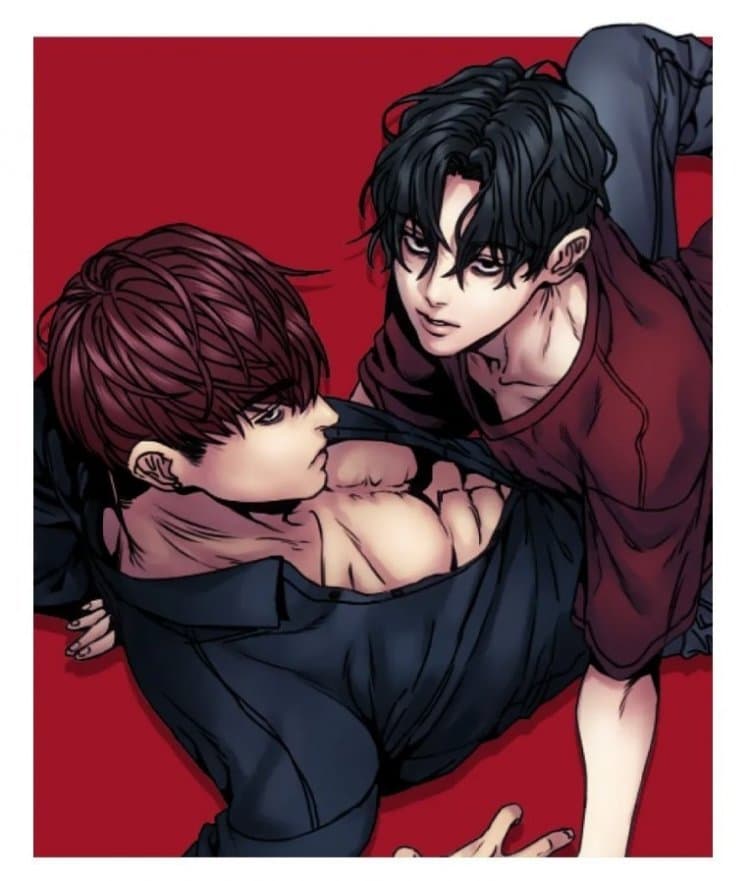 If you like crazy webtoon like me, I say don't pass without reading this. It's still an up-to-date series, but worth the wait. Theme; Jeoh, who lives in the side streets by selling his body, actually does not do this willingly or willingly, on the contrary, he is condemned to do this because of his debts. No matter how many times he thinks of dying or tries to escape from the life he has lived, he somehow always survived. Jeoh, who is aware of the existence of a serial killer in the city, thinks that the killer will come for him, but he comes for the person who forced him into this life. At that time, the killer somehow kidnaps Jeoh. Has Jeoh fallen into a worse place than his old life, or has he been able to escape from his old life just as he had imagined?
---
6-) Make Me Bark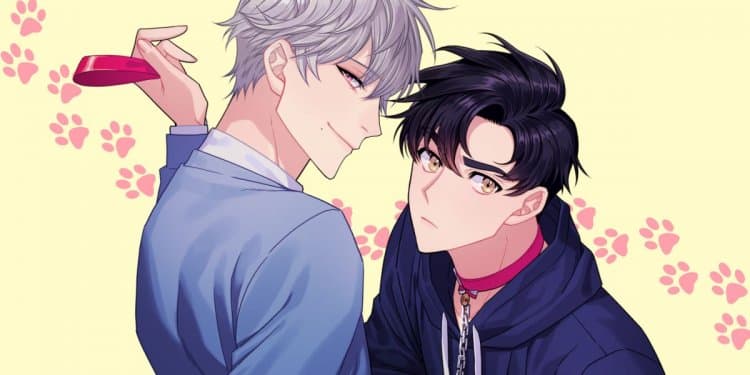 Saving the money Sungjoon earns from his job at a grocery store, he finally buys a house for himself. But life doesn't love him as much as Sungjoon loves him... One day, on his way back from work, he sees a lot of firefighters heading towards his house, he never thinks that his own house will burn, but this is what happens. Life has never laughed at Sungjoon, who does not eat, drink, and buys a house with the money he saves. While watching his burning house, he thinks about where to spend the night because his family lives in another province and there is no one he knows in the area. Ah! stop! Or is there..? Although she doesn't want to call Hyoin, she has to. So will Hyoin accept Sungjoon into his home?
---
7-) My Purrfect Boss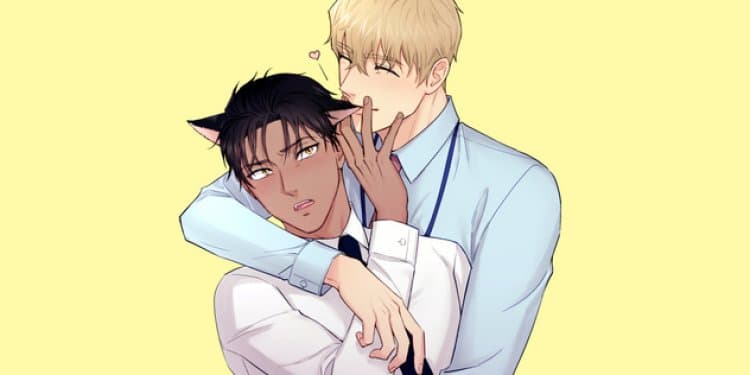 Sunwoo is someone who tries to do his best in everything but always fails. The team leader is constantly yelling at him and getting angry because of this. Disgruntled by this situation, Sunwoo constantly tries to get his team leader to forgive him, but he messes it up every time. One day, while pouring a drink for the team leader, he spills it on his pants. The team leader, who is suddenly extremely angry, goes into one of the back streets and hides. Sunwoo thinks he is pissing off the team leader and follows. He finds a team leader with cat ears rather than getting angry. This situation attracts his extreme attention, and Sunwoo never leaves the team leader alone...
---
8-) My Suha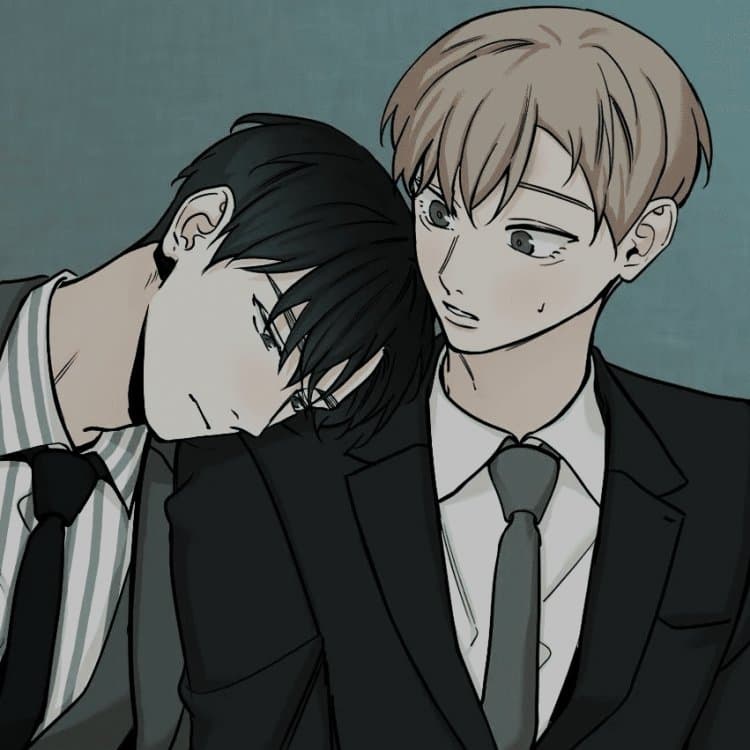 Suha is a very resourceful sectarian during the day and a pleasure-seeking one-night stand at night. One day, in the bathroom of a gay bar, she runs into her boss, whose secretary she is. After thinking too much after the encounter, Suha finds herself wondering what is in her boss's pants. No matter how hard she tries to hold back, she begins to fall in love with her boss. Of course, as we are used to, the boss is already in love with Suha... Jiwoon has been in love with Suha since childhood, but the blind Suha is not even aware of it...
---
9-) Cherub Budy
Suho is blessed with seeing ghosts and spirits. But Suho is not very happy to see ghosts because they can follow him everywhere and hurt him. One day, at school, he sees an angel outside the window. He is surprised because angels are in charge of guiding dead people. After forgetting his wallet in class, Suho smuggled it onto a bird projector when he returned to class. While trying to get his wallet back, he squeezes the bird too tightly and the bird's wing is broken. Suddenly they fall to the ground and the bird turns into a human or an angel. Due to his sense of responsibility, he takes the angel who has nowhere to go and treats him...
---
10-) The Devils Temptation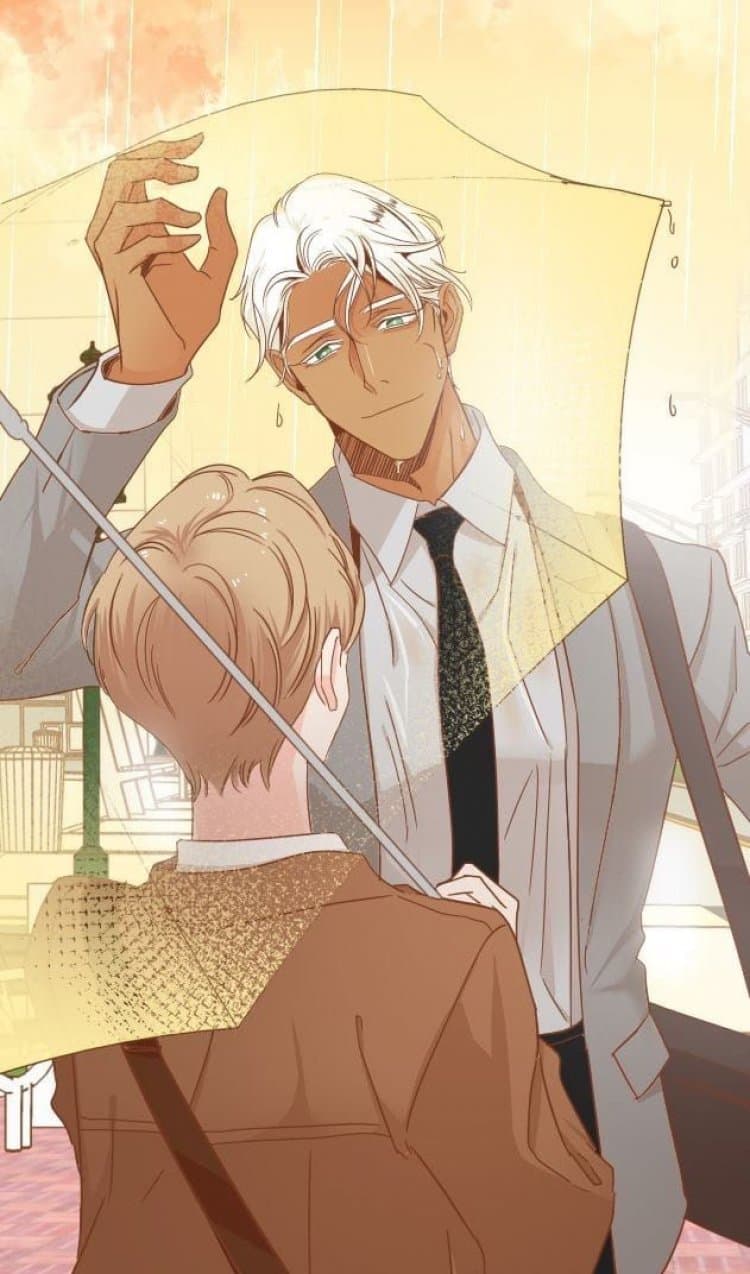 I don't know this story exactly because I left it halfway, because the episode isn't coming, I guess it's normal now, I want to start it again when the series I have is finished. The story and illustrations were beautiful. Theme; Hyun attends the Christmas party organized by his boss, Alek. Hoping that all will be well and good in the new year, Hyun wakes up on Christmas morning to see the face of someone he doesn't want to see at all. Hyun and Ivan, who were extremely drunk, spent the night together. No matter how much they hate each other, there are different things at work... (I also want to say that there is half humanity in this story again but in their blood. I know that nothing changes physically. There is also the stigma thing if anyone knows or loves, read it. . There are quite a few good scenes ).
---
11-) Sura's Love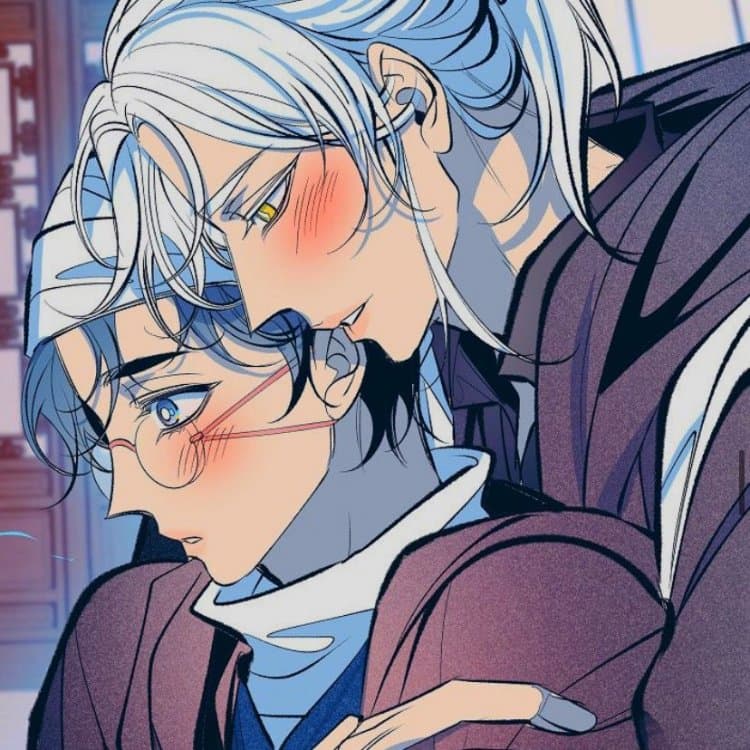 This webtoon is among my favorites. Because there is yandere in this series... I love yandere characters. To risk killing and dying for loved ones, I think, is the pinnacle of love. I don't think it can go any further...
Theme; Choah, who was trained as a doctor in ancient Korea, finds an injured person in a drug store one day. He treats his wounds and wants to take responsibility for it. No doctor approves of this injured young man, whose name is Mujin, because a mass murderer is circulating in the nearby villages. For Choah's sake, they accept but still discriminate and exclude Mujin. Mujin is deeply in love with Choah, she endures everything for him, but one day, when one of the doctors tries to rape Choah, here is the moment when the ropes break, this is the moment... He destroys the whole village...
---
12-) Shh. You'll Wake Up The Child
Hwan is a student trying to find a job for college expenses but can't find any. She gets a babysitting job through her uncle. The child she will look after is the 5-year-old son of a CEO. A man who comes home on his first day of work stumbles upon Hwan and they have a one-night stand. Hwan, who learns that the person he slept with is the father of the child he will take care of, thinks that he has lost the job, but the opposite has taken the job. Getting along well with the boy, Hwan gradually falls in love with the boy's father...
---
13-) Love Jinx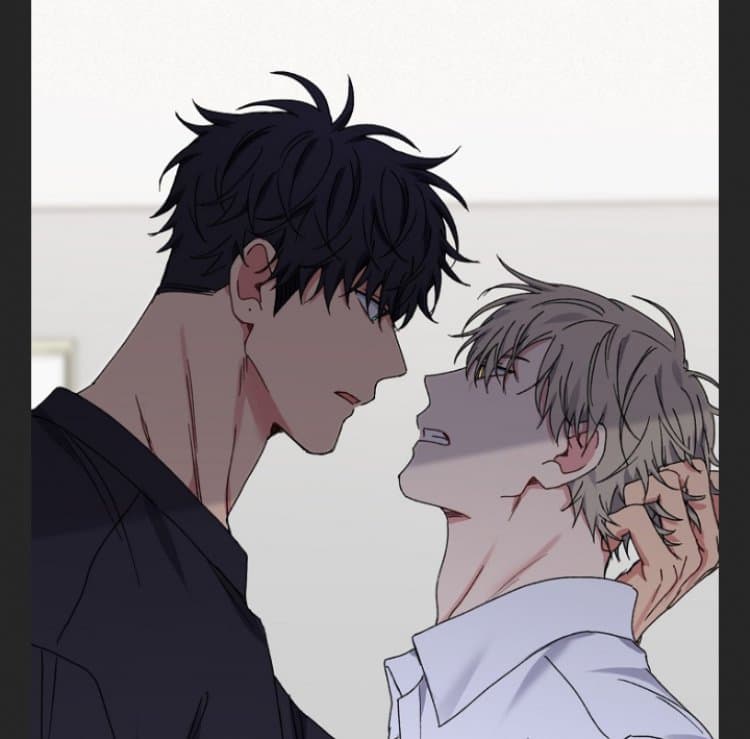 Haekyung, every time he kisses someone something bad happens. Either the relationship is ending or the other party is alienating from Haekyung... Haekyung is a handsome, charming young man, and is always in a relationship but never kisses anyone. While his life is going normally, he is somehow surrounded by strange people. Most importantly, Haekyung's encounter with the person who revealed his jinx again... In the opposite room..!
---
14-) Blind Play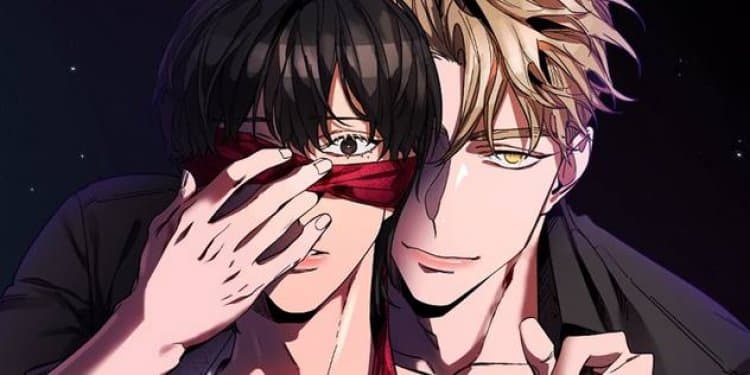 Ain is a gay masseur who pretends to be blind for extra money. One day, a client calls her home for a massage. Of course, Ain agrees but is completely unaware of what she'll find herself in... This client is a famous mystery and murder mystery writer. The murders he committed in real life inspired his book. When Ain goes to the first session, he thinks that everything will be normal, but right next to him lies a dead body...
---
15-) Love Shuttle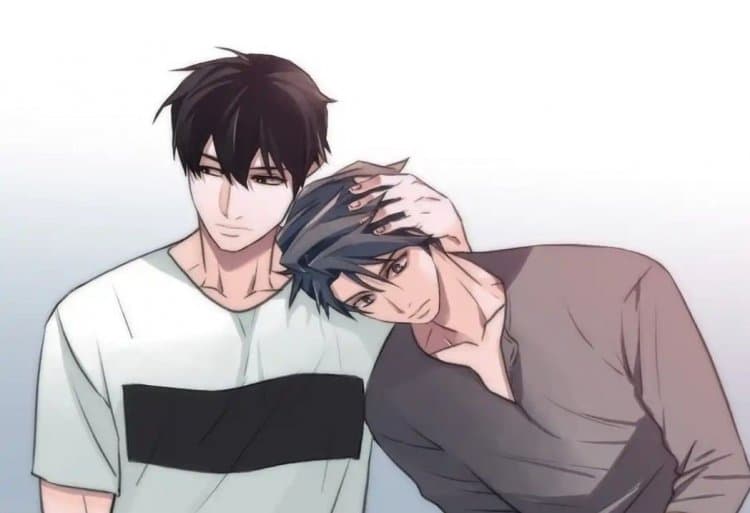 I'm sure I won't be able to explain this webtoon exactly as I want, but you should still read it because the illustrations are really pretty. Among the omegavars that I have read, it is among the ones I can say are good. Doy thinks he's an alpha until he becomes an adult, but he's an omega. Everyone around him knows Doyun as the alpha. It was a normal day that day too, but somehow it started to heat up. While trying to hide this situation from everyone around him, Taehan learns the truth. With a momentary decision, Taehan helps Doyun. Even though they don't get along and fight all the time, they realize that they need each other. Although they are together because of their anger at first, they start to feel something for each other after a while... The ice melts slowly...
---
16-) At The end Of The Road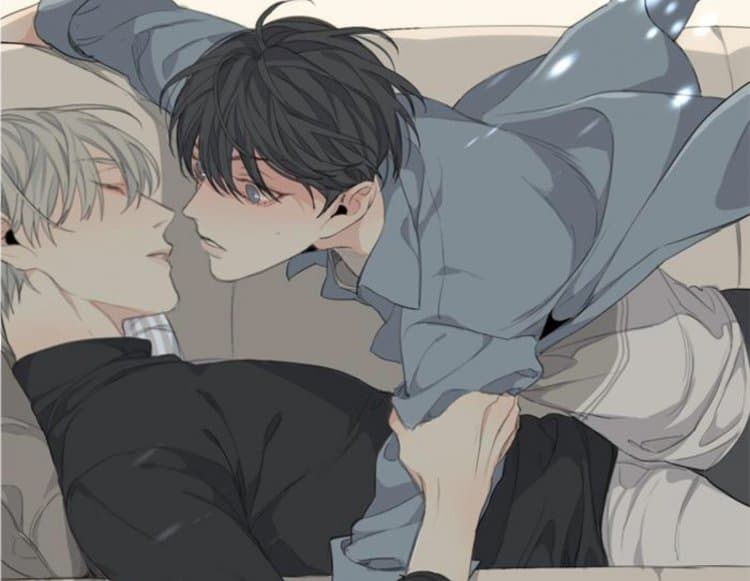 Taemin is a very strong student, although he is not very smart. One day, the truck crashes and he finds himself in Siwon's body. Siwon is the bullied student at school, but when Taemin is inside, his personality becomes a completely different person. Although she wants to defend herself against the bullies, Siwon's body is very slender and skinny. Woojin smells Taemin's scent from Siwon's body. Woojin and Taemin are childhood friends but somehow they had to break up. Woojin, who has been searching for Taemin all this time, doesn't give up when he smells Taemin from Siwon's body...
---
17-) Puppy love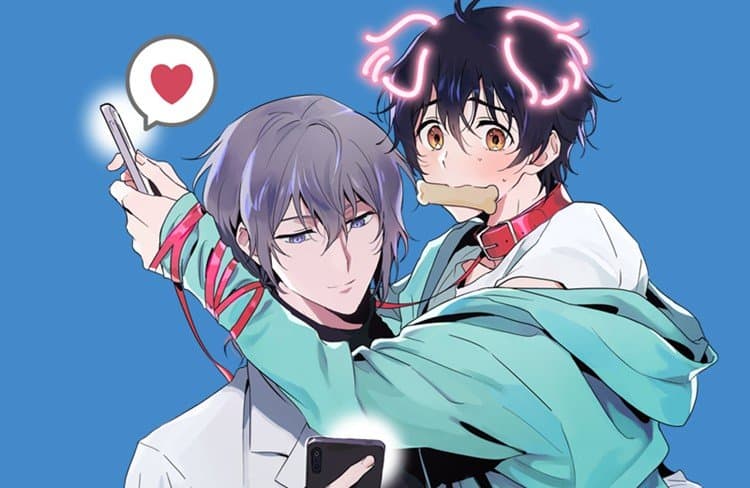 Read this if you like BDSM and games. Theme; Seoyoon has 100,000 followers online and doesn't like to leave her house. One day, a follower's profile catches his attention and he thinks that he will never have a girlfriend like this because Yeonwoo is a medical student, wide-ranging, and quite handsome. She falls in love with She yeonwoo. One day, Yeonwoo texts Seoyoon. They talk together and he offers Seoyoon to be his pet. A Seoyoon in love accepts this offer because she thinks that's the only way she can communicate with him. Despite this, she accepts that at least they have a relationship and now she's Yeonwoo's puppy...
---
18-) Stigma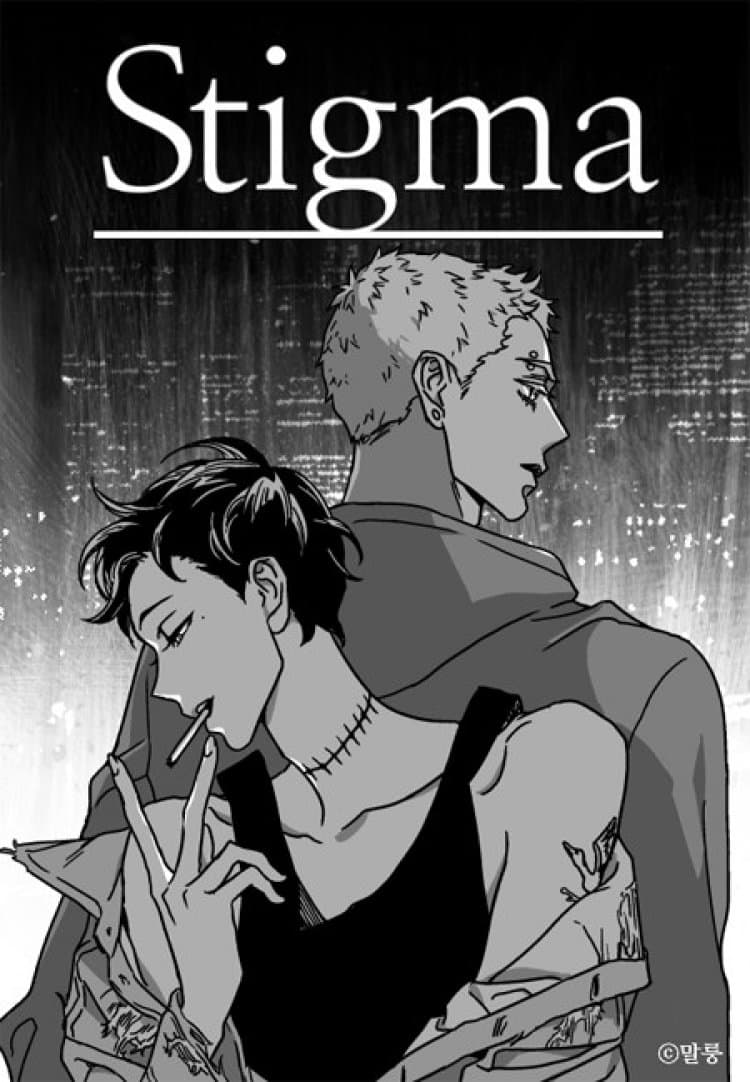 This story made me sad. One of my favorite stories. I read this series in English and liked it a lot, but a lot of people didn't like the Turkish translation. You need a proper translator, yaw. Seriously, it's pretty good. Theme; Sehyun desperately tries to pay off his debts by selling himself on dark streets. One day, in a fight in a bar, someone named Boris catches his attention. Boris has no feelings for Sehyun, and Sehyun does too, but somehow, as he gets to know Boris and his family, he questions the painful and painful life he is living now. Sehyun also dreamed of living like a normal person... Having breakfast with his family in the morning... Those tiny, meaningless, harmless fights in the house... Meeting other people in a normal way and having fun... Is all this too much for him? was too much..? Will she be able to manage her painful and painful life as she pleases..?
---
19-) Alice İn Adultland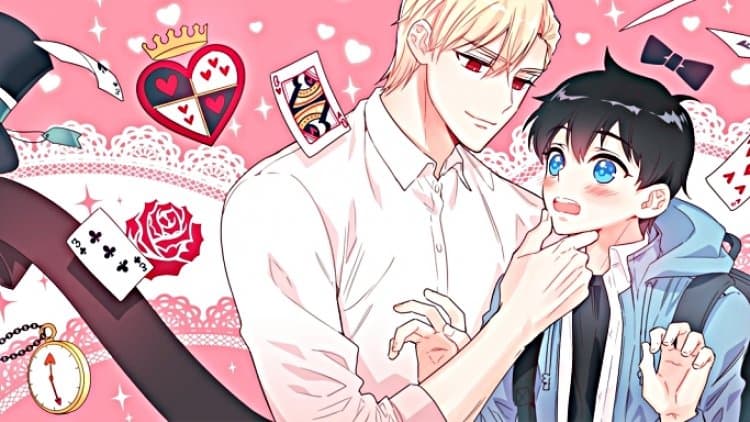 Geonwoo is an engineering student who is quite inexperienced in love and other things. One day, he loses his bet with his friends and goes to buy some items from an adult toy store. He falls in love with the owner of the store. He spends all his money on adult toys just to be able to see them. Even though he doesn't know how to use any of them, Hyung will teach him!
---
20-) Path To You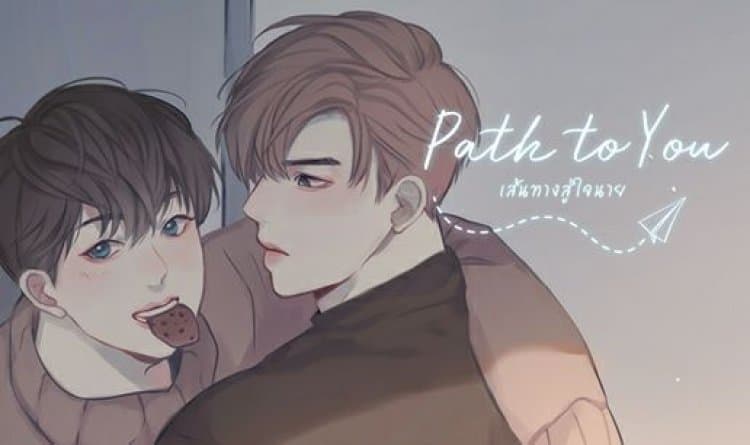 Jensen, who is thinking of dropping out of the university because of his life problems and grades, drinks on his own, while Nathaniel, who can't get along with people, vomits on Jensen. As if it wasn't enough that her life was messed up, now her clothes are in a mess too. An embarrassing Nathaniel apologizes to Jensen and tells him that he can help with his studies at school. He accepts the offer because he has nothing to lose. Nathaniel, who does not like to open up to people, gradually becomes very close friends with Jensen. But I guess just friendship won't be enough...</p
---
21-) Kiss Me, Liar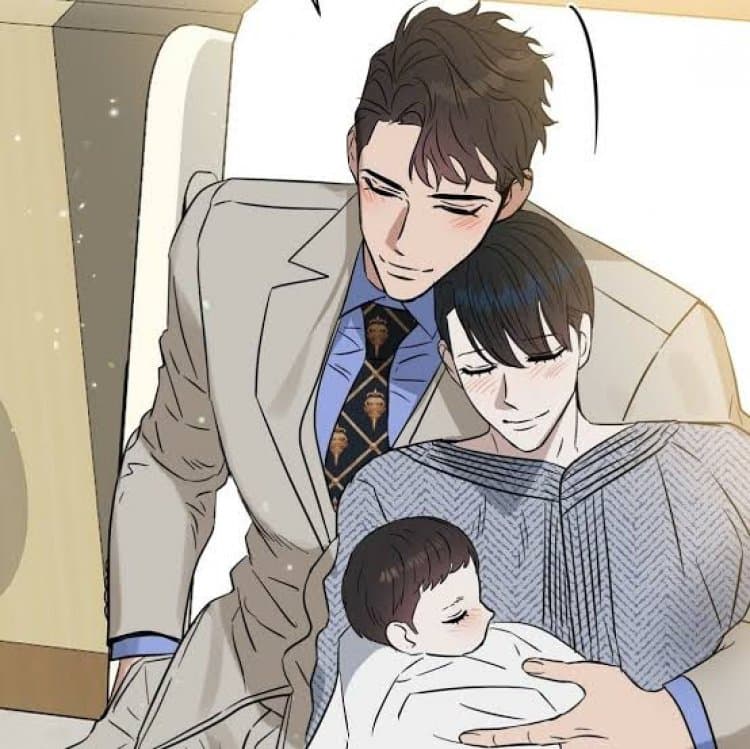 This series is also a must-read, a must-read series. In this story, seme is extremely bastard and uke is a blindly in love idiot. But if there is something different here, it is definitely that the semen experiences every pain it inflicts on the uke. Okay, I admit that uke is a bit stupid, but he is taking such revenge... Uff doesn't eat and sleeps next to you... I don't need to explain the subject, frankly, because that's how it's all about seme, uke treats uke like crap (But look, I say really, I didn't curse a little. I'm angry about things. But let's go now ). Uke also hates this behavior and takes revenge. But exactly the subject is as follows; Yeonwo is Keith's secretary at a company. Although Yeonwo is unconditionally in love with Keith, Keith hates men. Keith usually has one-night stands and changes women weekly. Yeonwo is still a virgin. One day, at a party for upper-class people, Yeonwo is raped for being an omega. Just as it happened, he bites the person who puts it in his mouth and manages to escape. It becomes psychological trauma and can no longer even perform daily tasks. She tells Keith that she wants to quit her job, but Keith refuses. Instead, she tells him that she should stay in her own house until she gets better. As they stay at Keith's house, they begin to get closer to each other. But of course, many things happen. This story ends with a happy ending with a lot of misunderstandings and a cancerous result... I guess I couldn't tell it the way I wanted, but anyway, pretend you understand...
---
CONTINUE READING
20 Yaoi Webtoon Manga Recommendations That You Must Read! (Part 1)